Trash Typer
A downloadable game for Windows
Type away the trash and protect your trustworthy recycling bins. Improve your words-per-minute while swatting away garbage. This is Trash Typer!!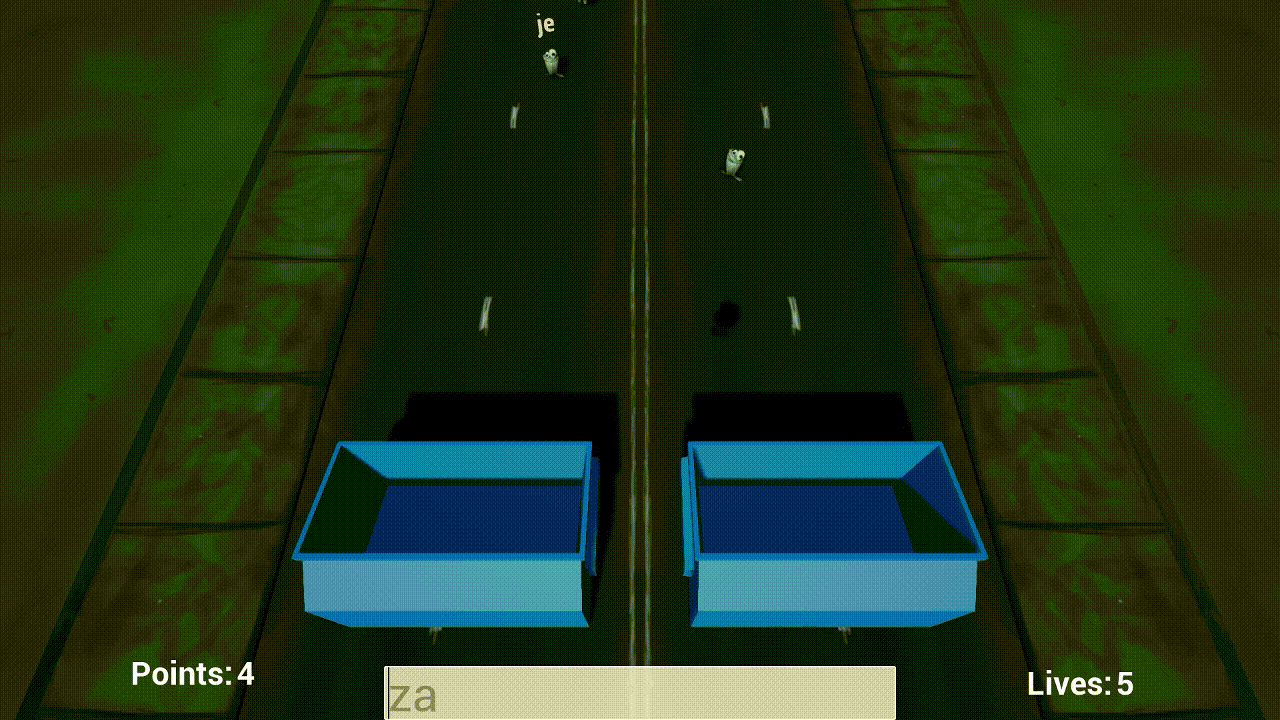 This is an entry for Ludum Dare 40.

Thanks for taking a look!

Install instructions
This game was built using unreal engine 4.

Install the prerequisites inside Engine->Extras->Redist->en-us->UE4PrereqSetup_x64.exe

Open TrashTyper.exe to run the game.